PADKOS BIOSCOPE NO 16
On 31

October

, the padkos bioscope will be screening

Edible

City

: Grow the Revolution

(70 min)

.
This is a really exciting 2012 documentary about the grassroots "Good Food" movement in San Francisco, USA, & around the world. A broad spectrum of activists, organizations and citizens, show how everyone can get involved in transforming our food system.
This marks the beginning of a focus on the politics of food at the padkos bioscope over the next few weeks with lots of cool stuff to come! We're doing it in parallel with "The Food Festival" being run on the local university campus between 30 October and 3 November. Please check out the attached programme of outstanding events they've organised at the Festival and support whatever you can!
Be sure you're @ the padkos bioscope, CLP, Thursday, 31 October, at 1pm sharp!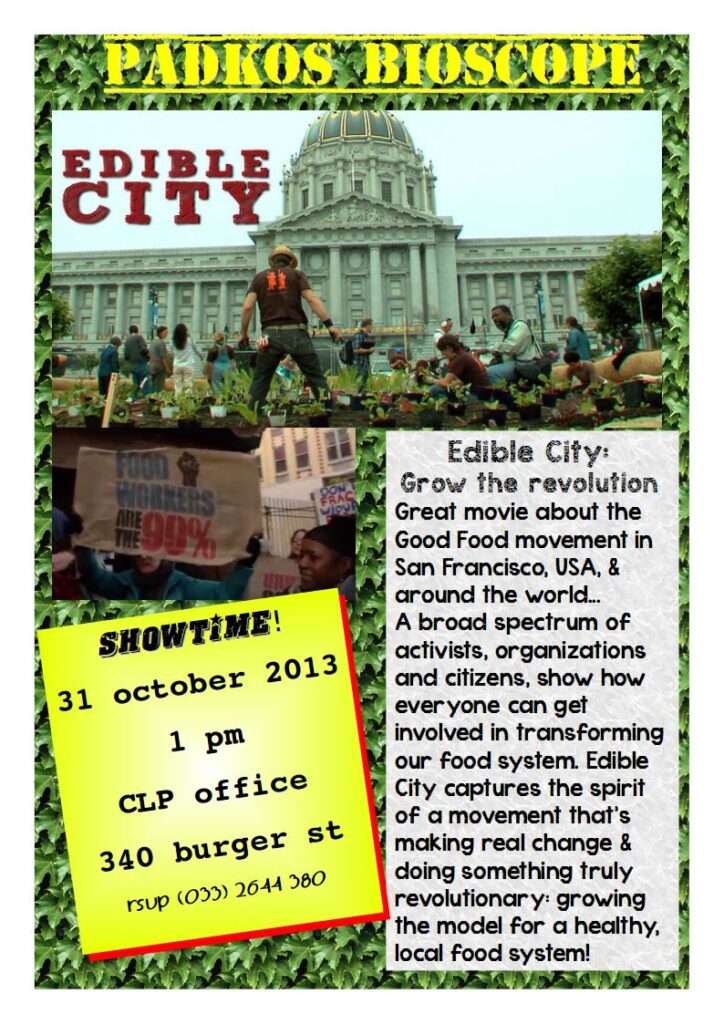 Food Festival Pamphlet A4 landscape