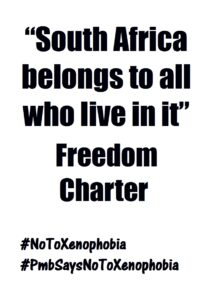 Download and print the posters below. Print them and get them up wherever you are.
Suggested "instructions" are pretty straightforward:
* print out multiple copies on yellow sheets of A3 or A4 paper or card
* get them up and visible wherever you are
* ideally take photos once they're up and share those too
* for those without internet and printing, pick some posters up at the Church Land Programme office, 340 Burger St.