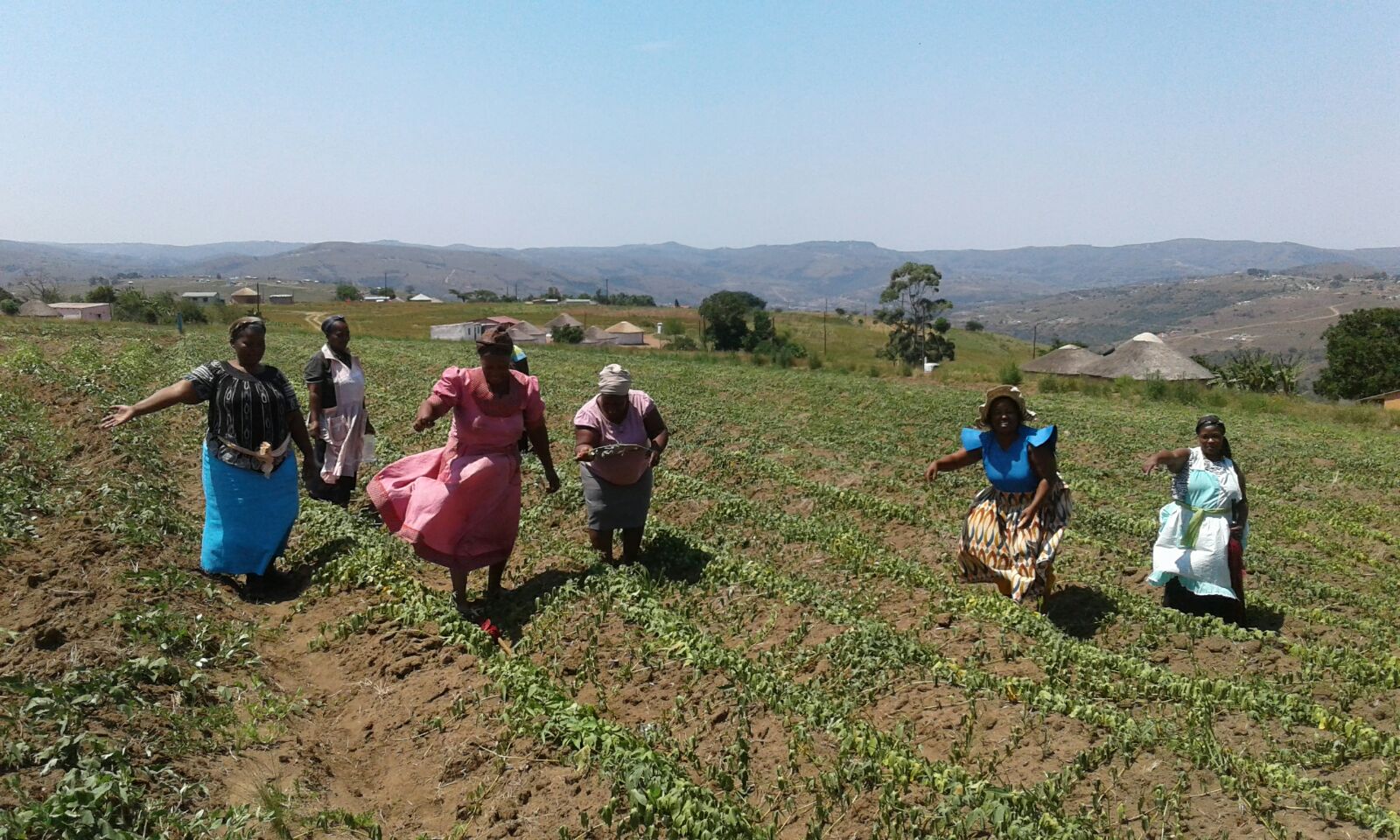 The Nomponjwana women started a gardening project as part of elevating poverty. They call themselves Sekwanele, which means 'enough!', Women's group.
The group was started after a number of unsolved cases that were reported to the South African Police Services (SAPS) and traditional headsmen concerning women being abused and killed in the area, were not dealt with.
CLP has been working with the women for two years now. Their gardening programme started last year. They have six fields with a minimum of six members per field. Despite the heatwave, as well as the drought, they have managed to plant sweet potatoes, a little bit of maize and indlubu (monkey nuts). Their plans after they harvest is to sell some of their produce and bank the money so that they can use the money to assist one another e.g. if a family member of a group member passes on or if help is needed with school requirements, they can use the money to assist that member wherever necessary. The main aim is to be more independent and help one another.