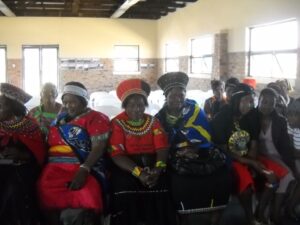 On 24 September 2013 a Heritage Day event took place at Roosboom in Ladysmith. The ward councillor and a representative from the committee of churches were speakers.
 The event's theme was, "Asinawo amagugu ngaphandle komhlaba (We do not have heritage without having land)." Speakers from the different regions spoke profoundly and gave substance to the theme. They spoke to the core of the theme, giving the historical background of the struggle for land including how they were removed, how they struggled and how they continue to struggle. It was said that, "there will be no economic freedom without land, so it is important to fight and struggle for land to be given to the rightful owners who were deprived during the apartheid government."
 The ward councillor spoke with humility and sited his openness to be engaged on developmental matters and his commitment to supporting local struggles as he has done before.