Simanga Sithebe- Chairperson of the Board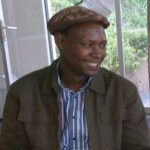 Simanga Sithebe is a son of the South raised in Ladysmith, Burford and later in Botha's Hill, KwaNyuswa. He started off as a Youth Worker in 1988 in the Valley of the Thousand Hills. He initially attended an innovative National Youth Leadership Training Programme(NYLTP) and joined an ecumenical organisation called Vuleka Trust. Over the last 20 years he has been a youth worker, mediator, development and training facilitator and OD Practitioner within South Africa and other parts of the continent. He is married to Grace and lives in New Germany with their two daughters and son. He holds a university diploma in Adult Education and training and currently is the Director of Sinani-KZN Programme for Survivors of Violence. He is still passionate about youth work and loves children. Simanga believes that people should do things for themselves and outside agencies should be invited to contribute.He makes his contributions and learns from others through his involvement with Dlanathi, Project Empower and recently CLP.
Janet Trisk- Vice Chairperson of the Board
Janet is an Anglican priest currently serving at St Alphege's Church in PMB. Prior to returning to parish ministry she taught theology at the Anglican seminary in Makhanda (formerly Grahamstown) for 12 years. She believes that all great changes come through imagining something different, hence the importance of music, literature, the arts in creating a more just world.
Karen Read- Treasurer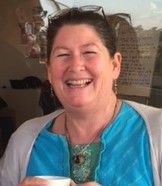 Karen Read has worked for a number of non-profit organisations over the past 30 years. These include South Durban Community Environmental Alliance (SDCEA), Diakoina Council of Churches, Biowatch South Africa and Vuleka Trust. She is a committed environmental justice activist, and believes that we all have a responsibility to heal the unjust systems that cause poverty and the destruction of the planet.
Nomasonto (Sonto) Magwaza
Sonto currently works as the Director of the Ecumenical Services for Socio Economic Transformation (ESSET) and hails from Sebokeng, Gauteng. She studied at the Vaal University of Technology. Sonto has worked at ESSET since 2005 on various social justice issues including building and strengthening the voice of informal traders, conceptualizing and beginning to apply the politics and culture of solidarity economies in a possible South African context. She is engaged in various social justice platforms, noting that she is selective about her alignment and peacefully out of order, where necessary. Sonto is appreciates the politics and work of CLP and has a natural ability to analyse and articulate.
Rev Vuyani Vellum