Madalitso Mtine- Chairperson of the Board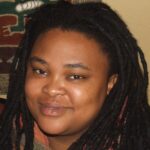 Madalitso Mtine is first and foremost a citizen, child and product of SADC. She manages the Economic Justice & Participatory Democracy (EJPD) programme at PACSA. Previously, she worked at Economic Justice Network of FOCCISA in Cape Town with particular focus on trade justice. Madalitso studied for her BA Soc Sci at the University of Swaziland and majored in Politics Science and Industrial Sociology. She is passionate about people who are passionate about life, music, arts and creative expression as a whole. Sport is her first love and she still believes it is an instrument of healing….just don't politicise it!
Malika Sibeko-Vice- chairperson of the Board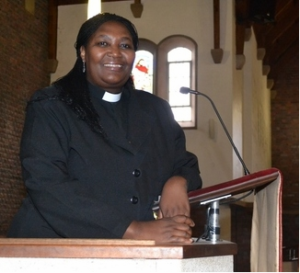 Madika  "Dix" Sibeko, a graduate of the Federal Theological Seminary and have a B.Th. and M.A from the University of Natal in Pietermaritzburg, now, called the University of KwaZulu Natal. She is an Ordained Minister of the Methodist Church of Southern Africa (MCSA). She is currently a Chaplain at Kingswood College, Grahamstown. Madika is a single parent, and a survivor of a patriarchal society, both in the family and in the Church. Dix as she prefers to be called, she is passionate about gender issues and  justice issues. She has been a member of the Board for the 4th year.
Mervyn Abrahams- Treasurer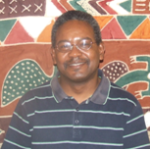 Mervyn Abrahams has been a member of the CLP board since 2006 and is the director at PACSA.  He holds a Masters degree in Theology from the Katholieke Universiteit Leuven, in Belgium, and has worked in the Trade Union movement, the Church, academic institutions and the NGO sector. His areas of interest are the intersection of theology and economic justice, ethics and development, and religion in the public sphere. Mervyn is married to Nozipho Zwane-Abrahams and they have 2 children.
Roderick Bulman- Audit Sub- Committee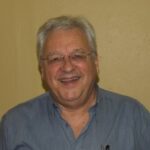 Roderick (Rod) Bulman is the Managing partner of Phelamanga Projects. He is a Public participation specialist for the last 15 years. He holds an M SocSci. He believes one of his work achievements is that he has stayed solvent. Rod is married to Fiona and they have 2 daughters, Rosemary Owen and Sarah Dlamini. He enjoys spending time with his wife, children and friends. He also enjoys genealogy, travel, art, food, wine, coffee, promoting dialogue and challenging received wisdom. Rod believes that life is uncertain – so always eat dessert first.
Mercio Langa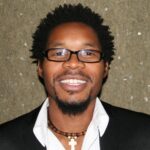 Mercio is originally from Maputo, Mozambique. He is studying at UKZN since 2009 and is currently doing his honours degree in Theology and Development focusing on food sovereignty discourse. He's passionate about the churchs' involvement in social justice and human dignity discourse. Mercio is involved in Youth Ministry for 4 years at a local Parish. He did a 6 month internship at CLP during 2011. Mercio loves music, all kinds of arts and mostly people. He's looking at doing his Masters in the same field of Theology and Development.
Simanga Sithebe- Human Resource Sub- Committee
Simanga S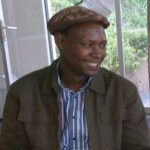 ithebe is a son of the South raised in Ladysmith, Burford and later in Botha's Hill, KwaNyuswa. He started off as a Youth Worker in 1988 in the Valley of the Thousand Hills. He initially attended an innovative National Youth Leadership Training Programme(NYLTP) and joined an ecumenical organisation called Vuleka Trust. Over the last 20 years he has been a youth worker, mediator, development and training facilitator and OD Practitioner within South Africa and other parts of the continent. He is married to Grace and lives in New Germany with their two daughters and son. He holds a university diploma in Adult Education and training and currently is the Director of Sinani-KZN Programme for Survivors of Violence. He is still passionate about youth work and loves children. Simanga believes that people should do things for themselves and outside agencies should be invited to contribute.He makes his contributions and learns from others through his involvement with Dlanathi, Project Empower and recently CLP.