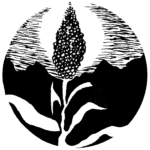 Church Land Programme
In solidarity with the landless poor!
The Church Land Programme (CLP) is an independent non-profit organisation that works through a process of animation with groups of poor people to create unique responses to their unique situations.
Our small dynamic team wants a dedicated activist to join the organisation in Pietermaritzburg.
Purpose of the job:
To affirm, learn from and journey with those who are systematically excluded and impoverished in their struggles related to land and justice.
To manage the development of the programme content, facilitating and monitoring implementation in the field.
 Work in solidarity with and learn from people whose lives are affected by the failure to realize land rights in practice.
The ideal candidate will:
be a good listener and learner from local experiences of democratic praxis;
 understand the living politics and theory of social movements;
 have a drivers license;
be able to travel frequently and undertake regular visits to rural areas;
 be computer literate (Microsoft office package, Open source, etc);
 be fluent in English and isiZulu, isiXhosa or SeSotho (Afrikaans would be an advantage);
 enjoy working as part of a team, sharing responsibility and trust.
Those interested in joining our team should submit a covering letter and a comprehensive CV with current contact details and 3 current contactable references to:
• e-mail:- rod@phelamanga.co.za,
• fax:- 033 3461141,
• post:- to Suite 23 Postnet, Private Bag X9005, Pietermaritzburg, 3200.
CLOSING DATE: 5.00pm, 5 April 2013.